Week 4
*We may earn a commission for purchases made using our links. Please see our disclosure to learn more.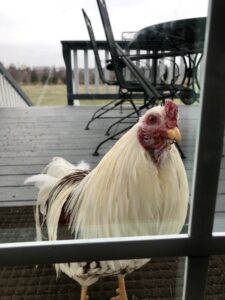 This week I have to make two big decisions. First, am I going to continue on with the course and second, do I want to vote for pay it forward for the next year participants.
First, I have to decide if I want to continue with the Master Key course. In order to continue, I will have to agree to pay $97 aproximately every 5 weeks. The amount comes out to about $20 dollars a week while you are completing the course which feels a little better.
At first I could not decide. Not because the program wasn't worth it, but because I have several monthly fees for other things right now and I didn't want to add another one. After a lot of thought, I decided to pay the fee and continue on for one main reason. The fruits of the first four weeks were very good! You know the saying, "By their fruits you shall know them." I completed a lot of tasks in the first four weeks that I haven't been able to complete in a long time. This alone made me see that the program is a good fit for me right now and worth the fee.
Second, I have to vote on the pay it forward platform that this company uses. The alternative to pay it forward is to pay a fee all at once before you start the program. I like the pay it forward idea because you get to try out the program first and see if it is a good fit for you. Since I liked trying out the course first, I voted yes to continue with this format.
After those two decisions were out of the way I could continue with the readings and other work that was required for week four. The work inluded all the readings that I was doing for the first three weeks and then adding saying the phrase, "I can be what I will to be" 20 times a day. I used to say this phrase all the time a long time ago so that was easy to add. The other item was the "in the flow" card. I wrote out this card and included it into my daily card readings and I have started to apply this idea into my day.
My "chore card" has been changed to a "service card" and my service for this week to was to clean out my chicken coop. So my chickens were happy! I finished this pretty quick and I even added the seasoned compost that was sitting off to the side to my medicine wheel. My plants will be happy next spring when I plant them. Two more projects done that I was putting off completing. The "do it now" motto is constantly reminding me to get the jobs done!
So far so good with week 4. See you on week 5!
Veronica