Week 2
*We may earn a commission for purchases made using our links. Please see our disclosure to learn more.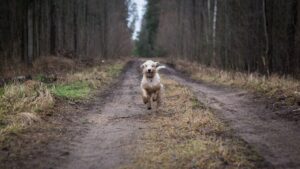 I completed week 1 and I am halfway through week 2. How do I feel? Excited! I have read these books for several years and worked on ideas on my own for a long time. Now I get a chance to follow a system for achieving my goals with the added support of others who have gone down this path before me. It's like they are coming back with tips for what's ahead on this path. This is very helpful.
The work is very doable so far. The only challenge is getting in the mid-day readings. I think I will set an alarm on my phone to remind me to stop what I am doing and just read what I promised myself to read.
The work includes: revising my DMP (Definite Major Purpose) and submitting it; Doing a week 2 blog article; morning reading of Week 2 Master Key chapter, Blueprint Builder, Scroll#1, and 2 index cards with chosen chore (blue rectanagle) and PPN (Personal Pivotal Need), and 15 minute mediation according to the chapter; mid-day reading of Sroll #1 and 2 index cards and DMP; Evening reading of Blueprint Builder, Scroll #1, DMP, and 2 index cards.
Usually, I just read the Master Key chapter and questions once every morning and do everything else 3 times a day. I set Wednesday as my deadline for DMP revisement and Blog writing. This helps me to set up a system to remember which will help me to make it a habit and get the tasks accomplished.
I still have to clean my office which is the task I assigned to the blue rectangle. We are suppossed to notice blue rectangles or the color blue or just a rectangle as we go about our week. I haven't really noticed any rectangles but the sky is blue which reminds me to get my office cleaned!
The DMP takes a lot of thought! I revised and submitted my new one but I'm sure it isn't finished yet. I am getting there though.
So far, so good. See you next week!
Veronica